9 Day Panama: Pirates & Caribbean Coast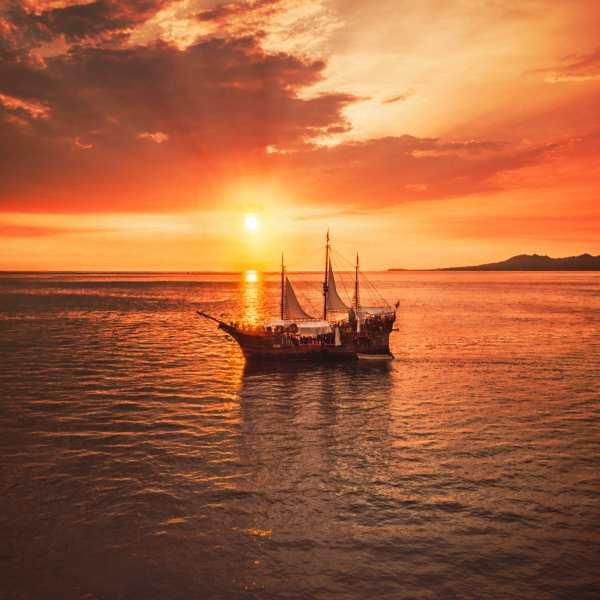 9 Day Panama: Pirates & Caribbean Coast
A dazzling land of postcard-perfect scenery, a checkered past of high-seas piracy, fascinating wildlife, and one of engineering's greatest feats, Panama has everything you could ask of a destination. Immerse yourself in the untold stories and gripping tales that make up Panama's unbelievably true story.
Your adventure starts in Panama City, the cosmopolitan capital where Spanish colonial history and the modern age meet. Here, you'll explore the historic Casco Viejo neighborhood in the company of a private guide and enjoy an exclusive behind-the-scenes look at the world-famous Miraflores Locks. Paddle your way along the Chagres River, drinking in the local wildlife and peaceful surroundings. Spend a day in dynamic Portobelo, home to an incredible African-Caribbean culture, pirate haunts, and an idyllic stretch of pristine beach. The scene then shifts to stunning Bocas Del Toro, an unspoiled archipelago on Panama's North Eastern Caribbean coast. Journey through the beauty of Bastimentos during an incredible private boat tour and savor a sweet journey to an Indigenous-owned chocolate farm. Bask in pure Panamanian splendor with time at leisure, wrapping up this unforgettable sojourn in style.
Kensington Tours creates private trips from the world's finest ingredients. Tailor-made with care by your personal Destination Expert, your personalized trip is always a one-of-a-kind experience made just for you. Expert local guidance and 24/7 service come standard.
We create personalized trips based on your preferences, this means no two trips are the same. Our expertise in over 90 countries worldwide means we take on all the complexities and logistics of planning your trip, so you can simply enjoy.
Whether you're looking for culturally immersive experiences, relaxation, culinary delights, exclusive access or unique places to stay, we make it happen. While your local private guide takes it one step further by helping you authentically experien
...