Majestic Resorts - Up to $250 Off, Free Golf + More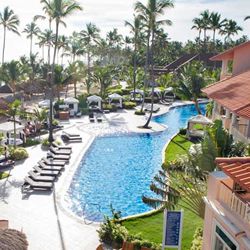 Majestic Resorts — Up to $250 Off, Free Golf + More
Immerse yourself in the tropical playground of Punta Cana. Amid the lush surroundings, Majestic Resorts offers everything from rousing pool parties and challenging golf courses to tranquil Bali loungers and breakfast on the beach.
Book a flight and hotel package to save up to $250 per booking:
$75 off vacations of $2,500-$3,999
$125 off vacations of
...

Delta Vacations gives you the benefits and flexibility to truly own your vacation experience with packages inspired by hundreds of destinations, thousands of accommodations and endless activities.
Benefits of booking with Delta Vacations:
Enjoy savings when you package your flights, hotels, car rentals and more to any of our 300+ destinations worldwide.
Relax and book your dream getaway with ease, knowing you're getting the best price with
...